One of the first pieces of advice I always give to my new clients is to create a "marketing avatar." Simply put this means defining your target market or ideal client and creating a simplified image of this market as one single person. Before you can create this simplified image you need to ask yourself these important questions:
Are they male or female?
How do they earn their income?
What is their marital status?
Do they have children?
What is their age?
What is their income level?
Where do they live?
What activities do they enjoy?
What are their core values?
Of course, the list goes on and on, but the more you can define your ideal client the easier it will be to market to them. See the simple truth is this … it is so much easier to market to one single person that it is to a group of people. When you can create your marketing avatar and give him or her a face (and even a name) it will make marketing almost way too easy.
Let me give you an example.
If you were a health and wellness coach who had a target market that was defined by females in the 30-50 age range with a good paying job and a family, marketing to that group of women can be fairly simple especially if you get to know the general factors that would fit "most" within this group. This is where creating that marketing avatar can make it even that much easier!!
Here is an example of a marketing avatar: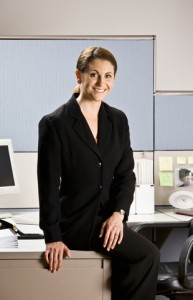 Susan is a married woman aged 44. She has two teenage children that are active in their community with both sports and part-time jobs. Susan is an Executive for a local business, often travels for work and is very dedicated to her job. She believes wholeheartedly in leaving work at the office and when she is home she dedicates herself to enjoying the time with her family. She has one request of her family and that is that Sundays are family days and they all must honour that commitment.
Keeping this in mind, you just developed a new program for the busy working mom that will allow them to workout at home and maintain a healthy lifestyle without having to balance finding time to attend workout classes at the gym.
When you sit down to write the copy for your website, the content for the program or your sales emails will it not be easier to write each of these with only Susan in mind? Of course it will!! This is the role of your marketing avatar.
When I explain this to my clients they are so excited and can't wait to create their own Susan. And remember the most important factor in creating your marketing avatar … there are many, many Susans out there. Even though you will be marketing to one, you truly will be marketing to the masses.
Good luck and let me know how you make out with your own marketing avatar.